Yes, it's Wild Card Saturday, let's get this started!


So, who'd thought Joe Theismann would be back in the broadcast booth? ESPN should have never broken up him and The Randomness That Is Mike Patrick for Monday Night Football. Theismann, Patrick and Jon Gurden would have been a great team, nothing against Mike Tirico. Seriously, George Bodenheimer is a dick. Familiarity breeds contempt much?


Meanwhile, Pete Carroll to Seattle is all but done according to everyone. Look for someone else to be at Southern California, like Jack Del Rio, who might beat the Jaguars to LaLaLand. Buffalo was impressed with Leslie Frazier (Minnesota defensive coordinator) so much, he's the leader in the clubhouse. Bill Cowher, the Sergeant Slaughter of coaching (look at his jaw for reference) is still on the course.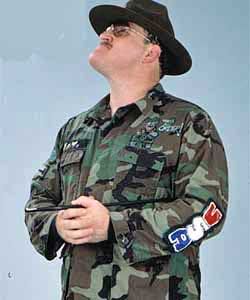 And Charles Barkley is in the studio. That's terrible. T-R-B-L, terrible.
See you between games.